Exposing the Big Game
As an FB friend so eloquently put it:
"How I hate that gross, gluttonous, obese fuck! Someone put his lard ass in a gestation crate, the ugly, greedy, heartless bastard!!!"
New Jersey governor Chris Christie vetoes controversial pig cage bill
Chris Christie has vetoed a bill that called for restrictive pig cages to be banned in the state, a move seen by many as a gauge of his presidential ambitions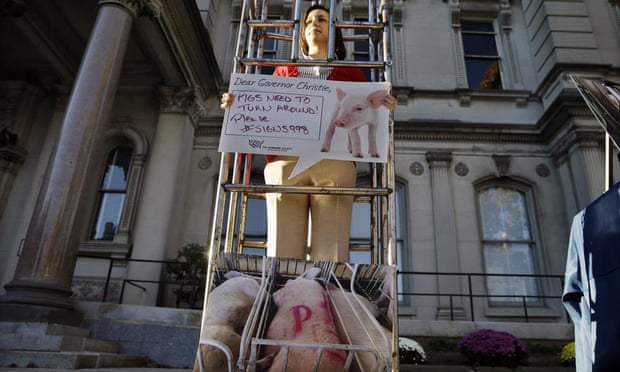 New Jersey Republican governor Chris Christie has vetoed a politically-charged bill that would have banned the use of certain pig cages in the state.
The potential 2016 presidential contender called the bill a "solution in search of a problem" on Friday.
The bill would…
View original post 96 more words